A large part of the success of the  festival lies with our volunteers who give their time so generously. This is an excellent opportunity for anyone who would like to become involved in Sydney's creative arts and cultural sector or gain experience in the entertainment sector and meet some new friends! Importantly, it also gives you the chance to see a bumper line up of Sydney's artists and events for free.
This September we need an army of dedicated volunteers all over the city to share Sydney's stories presenting new work from all genres. Get creative and curious with the Sydney Fringe.
Make new friends, explore Sydney as you've never seen it before and see incredible shows.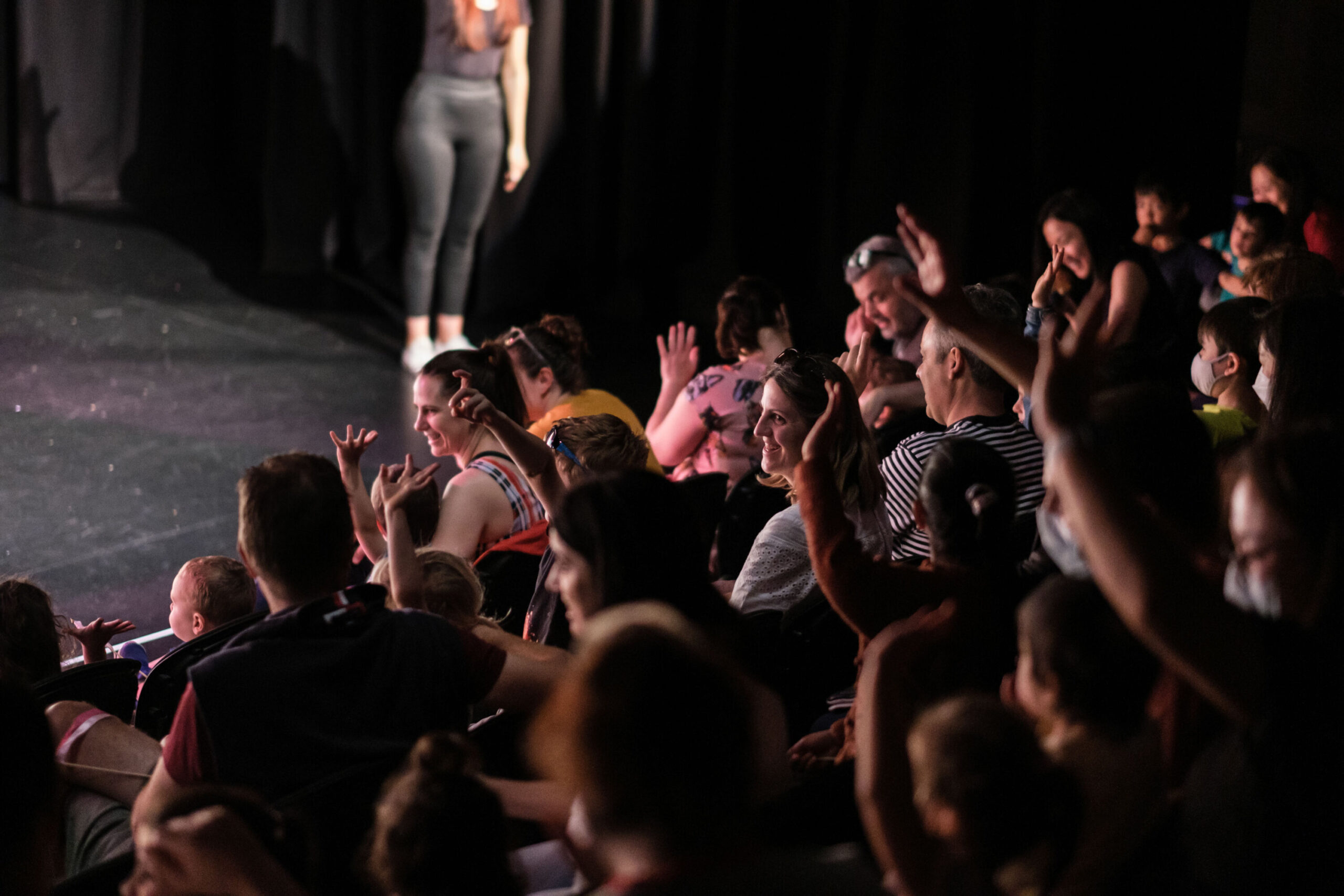 " I would recommend for anyone who has just landed to get involved and see that Sydney is full of ideas. I would highly recommend volunteering, it is a very interesting atmosphere, and you can start exploring the cities unique side. I think it's one of the best experiences that you can have, museums are good, like, really good. But, if you want to feel the culture, if you want to understand what's up with the arts here, I think this is the best experience. "
–  Liliia Zaitseva 2022 Volunteer
What to expect as a volunteer:
Festival volunteers are required to contribute a minimum of 15 hours in total across the season.
What you can expect as a volunteer:
Pre-Season preparation at Key Events
Fringe Box Offices
Welcoming guests
Scanning tickets
Access Support
Sydney Fringe Festival offers a flexible and interesting volunteering opportunity with shifts available on weekdays and weekends, both day and night, and can fit around study, work or other commitments. With hubs and venues across the city, there are volunteering opportunities in a wealth of locations.
Volunteers will receive:
An opportunity to give back
A warm, fuzzy 'feel-good' feeling
Sydney Fringe T-Shirt
Fringe Volunteer Pass with benefits throughout the festival
Exclusive tickets to our headline show for you and a friend
Volunteer socials throughout the festival
An invite to our end of year awards night
A chance to win prizes and rewards, such as free tickets
A hearty pat on the back and lots of gratitude from the Fringe team
Volunteers need to be:
Aged 18 and above
Expected to be available to work at least 15 hours across the volunteer season
Flexible and reliable with a sense of fun
Ability to work independently as well as part of a team
Available to attend the Volunteer Induction and any other necessary training required for their role
Have any questions?
If you have any questions please reach out to our team at volunteers@sydneyfringe.com  
We would like to acknowledge our festival partners for their support of the festival, in particular RosterElf for sponsoring our volunteer uniforms and delivering our rostering system for 2023.