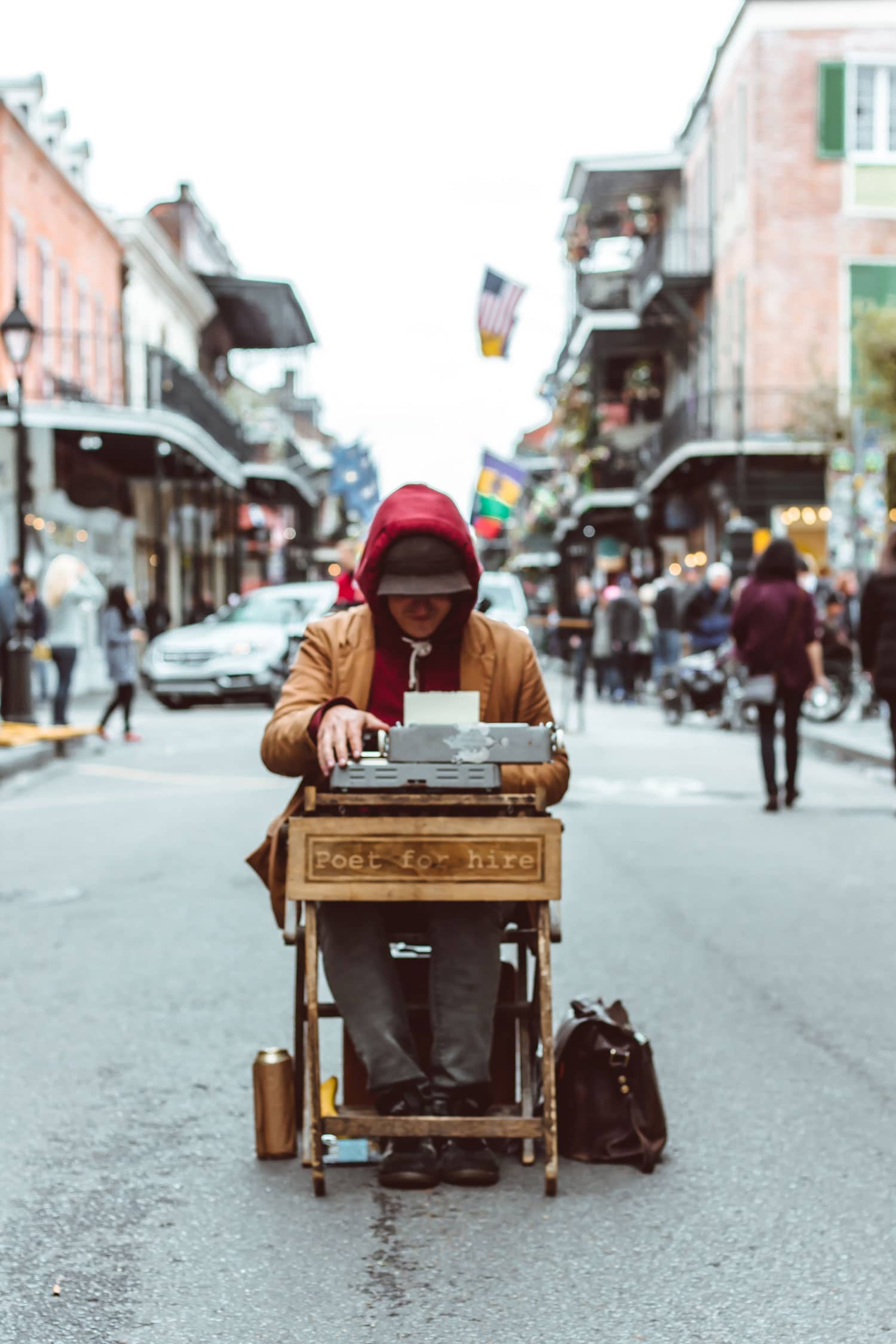 ---
Writers in residence program as a part of Sydney Fringe Festival
The Sydney Fringe is very excited to be working with our new partner 477 Pitt to activate one of their historical CBD locations, The Manse Building.
For each week of the Festival we will invite a playwright to take up residency in this Georgian sandstone cottage to work on a script they are developing. These paid residencies will provide writers with a chance to escape life's daily distractions and focus on their work. Providing a unique workspace and environment for a guest artist to develop work and creatively explore new ideas, bringing artists out of their homes and into the community.
Each Friday throughout the festival the resident writer will bring together actors and a director to present a public round table reading of their work. This will be a ticketed free entry event for our community to attend.
Beyond the structured writers in residence program, the building will be opened every Friday to creative writers from all over Sydney to drop in and be a part of the creative work space.
Writers will be encouraged to stop in and stay for a session of focused writing, to attend the round table reading, to contribute to a collaborative community story writing project followed by a creative writing workshop. A whole day of Fringe festival writing fun!
Details:
Residency is open to individuals or small writing collectives who are Sydney based.
You must be available for a whole week in September.
You must have a work that is already in draft form and can be ready for a public reading after your five days.
Residency runs from a Saturday to the following Friday.
Monday – Friday times between 9am – 5pm.
We will be creating content both written and video about the program so you would need to be happy to be included in this content.
Fringe will provide support staff to manage and run public facing activity on the Fridays.
The building will have writing desks, chairs, a printer and creative spaces and has basic kitchen amenities.
Wi-Fi? Can you please confirm if the building has Wi-Fi.
Fee: You will receive $1000 plus GST if applicable, as your residency fee.
Round table reading: There is an additional budget of $1000 for the round table reading to pay actors and a director. This component will need to be managed by you including securing and paying the talent involved in this component.
You will need to invoice SFF for both of these amounts and provide either an ABN or statement by supplier. Sydney Fringe will need to see your budget for the public reading and related supplier invoices.
If you are interested in being considered to be one of our resident writers then please get in touch via the survey link below.
SUBMISSIONS ACCEPTED UNTIL 8TH JULY. SUCCESSFUL APPLICANTS WILL BE NOTIFIED BY 15TH JULY.